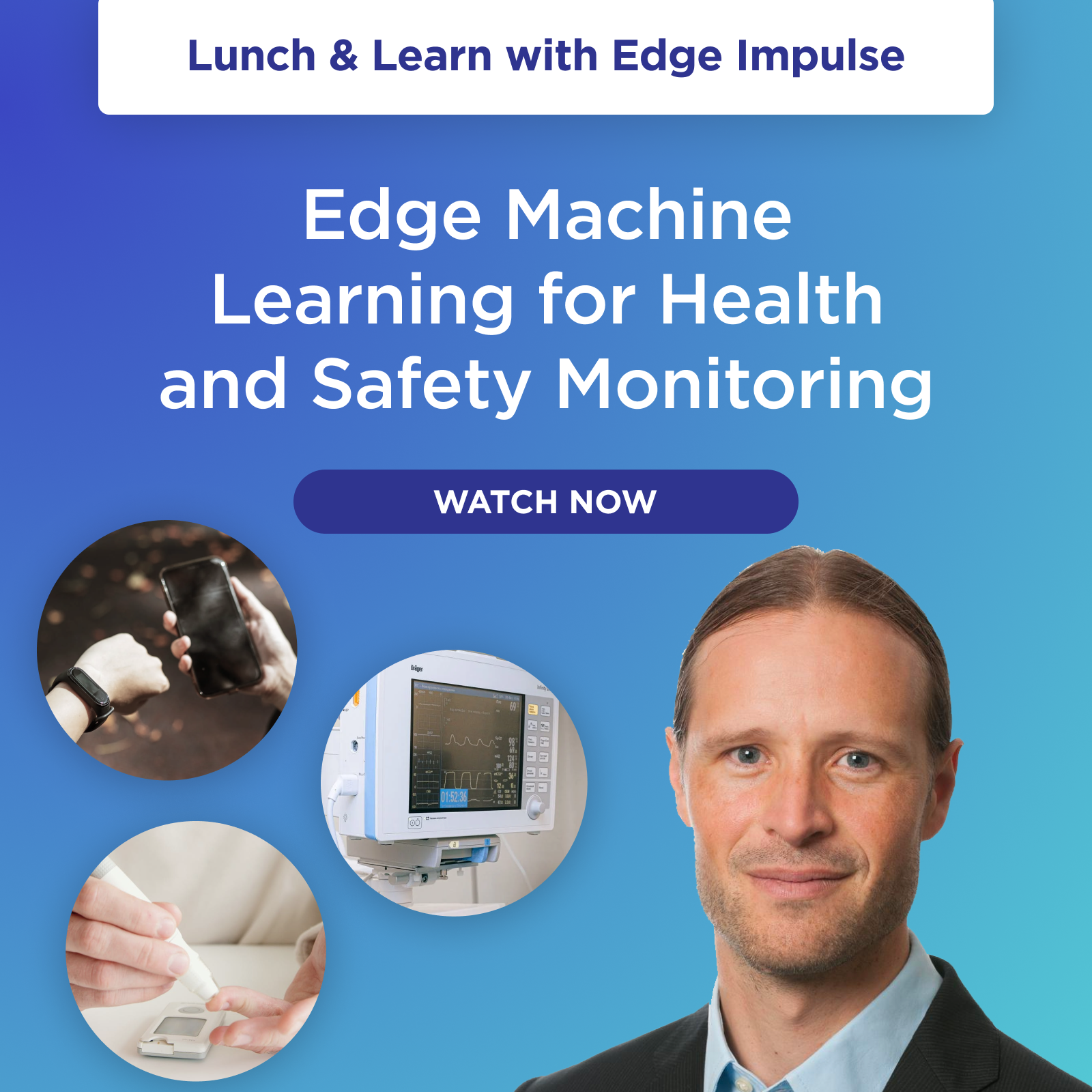 Virtual Lunch and Learn with Edge Impulse


On-Demand Webinar
Edge Machine Learning for Health and
Safety Monitoring
What to expect?
Edge ML is one of the most promising innovations of the last few years, enabling AI at the edge across a wide variety of industries. It addresses the need for intelligence in IoT devices, allowing end users to capture insights from audio, video, and sensor data. With the market estimated to exceed an annual shipment of 2 billion devices by the end of 2022, the market opportunities are massive.

Wearable technology combined with edge machine learning allows people to take charge of their health data in real-time. One can now check key bodily metrics to make better health-conscious decisions. For instance, some devices improve posture while others monitor UV exposure, glucose levels, fix circadian rhythms, and help regulate body temperature. Using edge machine learning, these wearables devices are bringing unique solutions to problems.

View this Lunch and Learn for a chance to hear from one of the leading experts in this field, as he will highlight the real market opportunities, key use cases, and existing gaps before discussing the appropriate tools and services, providing recommendations, and sharing best practices to accelerate enterprise adoption of edge ML in health and safety space.


Zach Shelby
Founder of Edge Impulse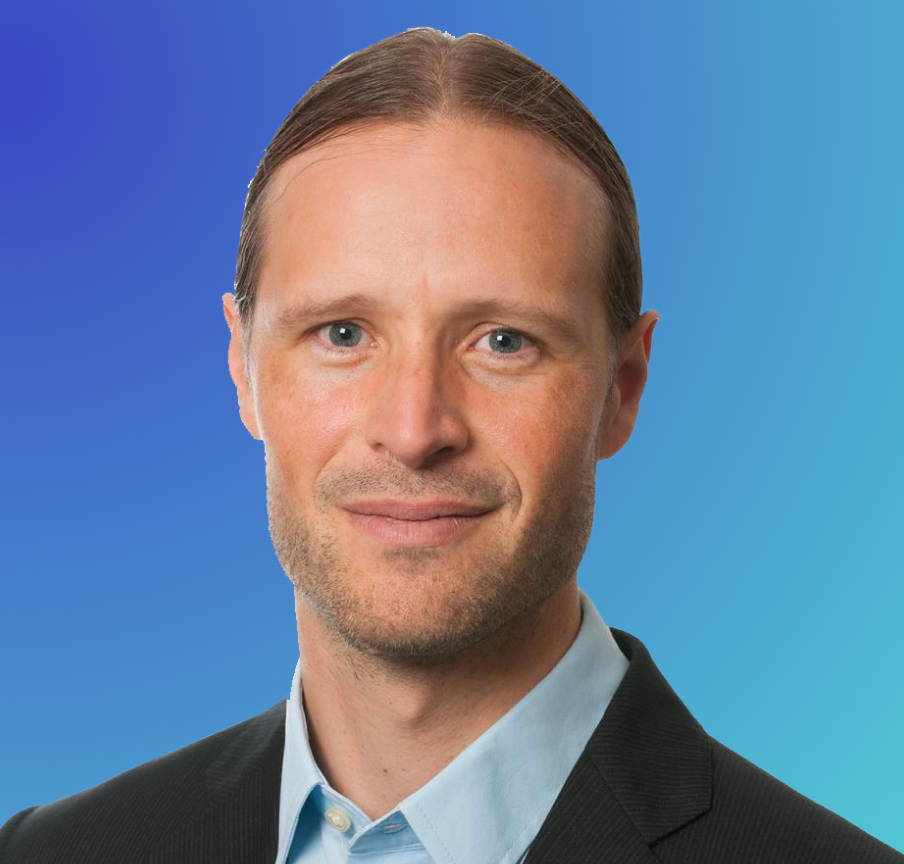 Zach Shelby
Co-founder & CEO, Edge Impulse
---
Zach is an entrepreneur, investor and technologist in the embedded space with a passion for TinyML and engineering. He is a former Arm VP, founder and CEO of the Micro:bit Foundation and Sensinode, active in several of his portfolio companies, and working to bring ML to any embedded device.